3D Roller Body Shaping Massager Electric Massager Vibrating Shiatsu Rolling Handheld Anti-Cellulite Full Body Sliming Massager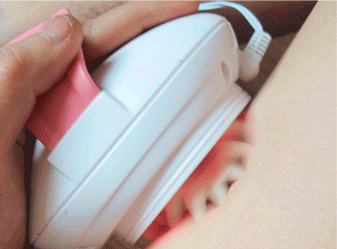 Are you gaining weight by doing 9 am to 5 pm sitting jobs? Do you feel that your arms, legs, thighs, and abdomen have loose skin?
Are you crazy about dissolving fats to gain an ideal body shape? Don't you have enough budget to get the membership of high-class slimming and massage centers?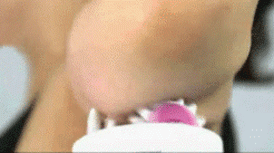 Worry no more. The solution is here. We are giving you an affordable, portable, high-quality, and handheld 3D Roller Shaping Massager. With it, you can achieve your dream body shape and can wear your favorite dresses after regular use.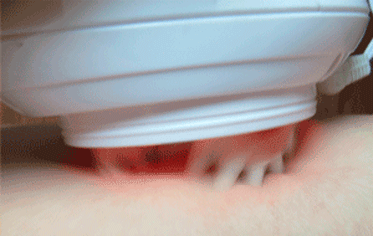 Features:
EXCELLENT FUNCTIONS: Our genuine 3D Roller Shaping Massager relieves muscle tension, reduces cellulite, burns fats, promotes smooth and firm skin, and helps in reducing body weight with exceptional design and strong power.
Regular use of this massager not only maintains your body shape but removes wrinkles and increases collagen for glowing skin.
AMAZING SLIMMING MASSAGER: This high-quality 3D Roller Shaping Massager also stimulates blood vessels to improve blood circulation and increases metabolism for a healthy life and improved tone.
And the 3D motions of this massager dissolve fat layers from the skin to give you a younger look.
FULL BODY MASSAGER: Our quiet 3D Roller Shaping Massager is designed to massage all body parts like feet, back, waist, neck, hips, arms, shoulders, buttocks, abdomen, thigh, and legs in an easy and simpler way.
Its high-speed rotation and high-power motor give visible results without damaging skin tissues.
ERGONOMIC DESIGN: Made from premium ABS plastic materials, this innovative and lightweight 3D Roller Shaping Massager stands alone with a smooth surface, single knob control design, 3 x sets of massager wheels, speed control system, and round edges. Moreover, our 3D Roller Shaping Massager has a handle for firm grip and professional level massage.
EASY TO STORE: The small size of the 3D Roller Shaping Massager allows easy storage in your travel bag. You can keep it with you when you are at home or traveling.
SINGLE TIME INVESTMENT: No need to join any slimming and massage centers, and no more expensive slimming capsules. As our 3D Roller Shaping Massager will do the all. Moreover, you can use it anytime in your home.
A GREAT GIFT: As everyone is conscious about body shape, so, you can choose this 3D Roller Shaping Massager as a gift on birthdays, weddings, anniversaries, Christmas, and other occasions to keep your beloveds young all the time.
METHOD TO USE:
First apply any massage oil, slimming gel, or slimming cream on the body.
Insert the power plug into the compatible wall socket.
Install the massage head to the massager.
Turn the massager on to enjoy a relaxing massage.
Please choose from low to high levels for massage.
After using, first, turn the switch OFF then remove the plug from the socket.
Additional Specifications:
Suitable for: Unisex
Input: 50-60Hz/110-240V
Output: DC 12V (1000Ma)
Power: 4.5-9 Watt
Size: 10 cm x 9.5 cm x 13 cm (3.94 inch x 3.74 inch x 5.12 inch)
Color: Coffee and White
Item Weight: 1.3lb
Available plugs: US, UK, EU
Package Includes:
1 x 3D Roller Shaping Massager
1 x Swivel Wheel
1 x AC Adapter
1 x User Manual
100% Secure payment with SSL Encryption.
If you're not satisfied with our products, please let us know.
Orders ship within 10-15 business days
Tip: Buying 2 products or more at the same time will save you quite a lot on shipping fees.
Please contact us at support@pixiecloset.com if you have any inquiries